"One Call Does It All"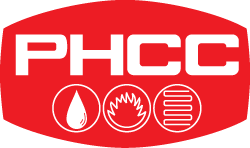 About Us
Whether it's residential or commercial, repairs or remodeling, we can do it all.
For over 80 years Joseph G. Michel & Sons, located in West Haven, CT, has been servicing the plumbing needs of West Haven, New Haven and the surrounding areas. We're specialists in plumbing, heating and Kitchen & Bathroom remodeling. We pride ourselves on doing the job right the first time.
If you're looking for a contractor we can solve your problem.
Services
Listed below are some of our services:
New Installations
Repair & Service
Gas log installation
Residential Hot Water and Steam Heating
Winterization
Free Estimates
Emergency Service
We are fully licensed and insured for your protection.
Helpful Tips
Quality preventative maintenance is the key to reducing any potential plumbing problems
Did you know that a dripping faucet can waste 6 gallons (slow drip) to 30 gallons in no time-that's over 3,000 gallons per year!
Joseph G. Michel & Sons does not recommend using any drain cleaners. Acids in drain cleaners can cause damage to your existing plumbing. Please be cautious!!!
Did you know that leaky toilets can waste up to 200 gallons of water per day? This is often called the silent high water bill. Save water and money-if you notice a leaky or running toilet call Joseph G. Michel & Sons.
Testimonials
" I am a senior citizen and Joseph G. Michel & Sons is the first and only call I make when I need a plumber. He calls back within hours, sets up an appointment, always keeps his appointment and is able to fix or replace anything. Being on a fixed income, I so appreciate his willingness to fix first and replace, only, if necessary. He does wonderful work. His experience and loyalty are priceless to me. "
Ann L.
" Joseph G. Michel & Sons is a 24 hour service. I have had several emergencies and this is the only number I call. Stephen Michel calls back immediately, assesses the problem and comes right over to resolve the problem. He is professional, honest and totally knowledgeable. "
Helen R.
" Steve has remodeled my kitchen and two bathrooms. Steve's workmanship is terrific. He is neat, clean, on time and, best of all, his attention to detail has everything completed beautifully. Moreover, he is a pleasure to work with. I would use him again and I have recommended him to friends and colleagues. "
Chris H.